Minimalist Wallets
Posted On June 8, 2020
I love wallets. I try to tell myself that I'm on a grand quest looking for the perfect wallet but in reality, I just enjoy the utter simplicity and design of a men's wallet. In particular, minimalist wallets hold a very place in my heart … and occupy embarrassing large amount of my top dresser drawer.
Sometimes I burn thru new wallets at breakneck speed. Sometimes buying a new wallet before even receiving the last impulse buy or Kickstarter wallet. But every so often, I'll find a design I really love. No wallet is ever perfect. A perfect wallet would need to defy the laws of Physics. A wallet just can't hold everything and still be tiny. That's what makes the design challenge so intriguing, and the balance of features so personal. One such wallet was the Ainste Multiple wallet which sadly isn't sold anymore in the form I purchased.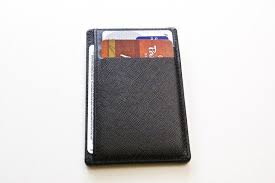 The Multiple was the perfect size of me and could fit easily in any pocket. The Multiple could even carry a small amount of cash squeezed paper thin in an inner pass-thru pocket. The Ainste Multiple's flaw was that it was a very tight wallet and removing cash or a credit card was always a struggle. In the end, function is more important than form, and the Multiple found a place of honor in the top dresser drawer.
I have moved on and given up on a combination of a cash and credit cards in one solution. My card holder is the simple but effective iPulse wallet.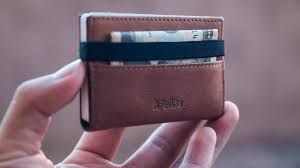 Skip the cash pocket. At best, you can carry a couple billed folded twice. I've found quartering your cash sort of ruins the utility of carrying cash in the first place. Instead, I've decide to carry the iPulse as a card-only wallet and I carry cash in a money clip … well sort of a money clip.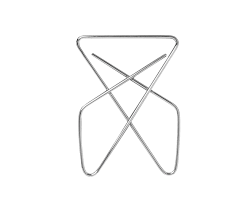 I kid you not! A butterfly paperclip has been the best money clip I've found, hands down. Give one a try and I think you will be surprised.